Preferred Learning Partner for Microsoft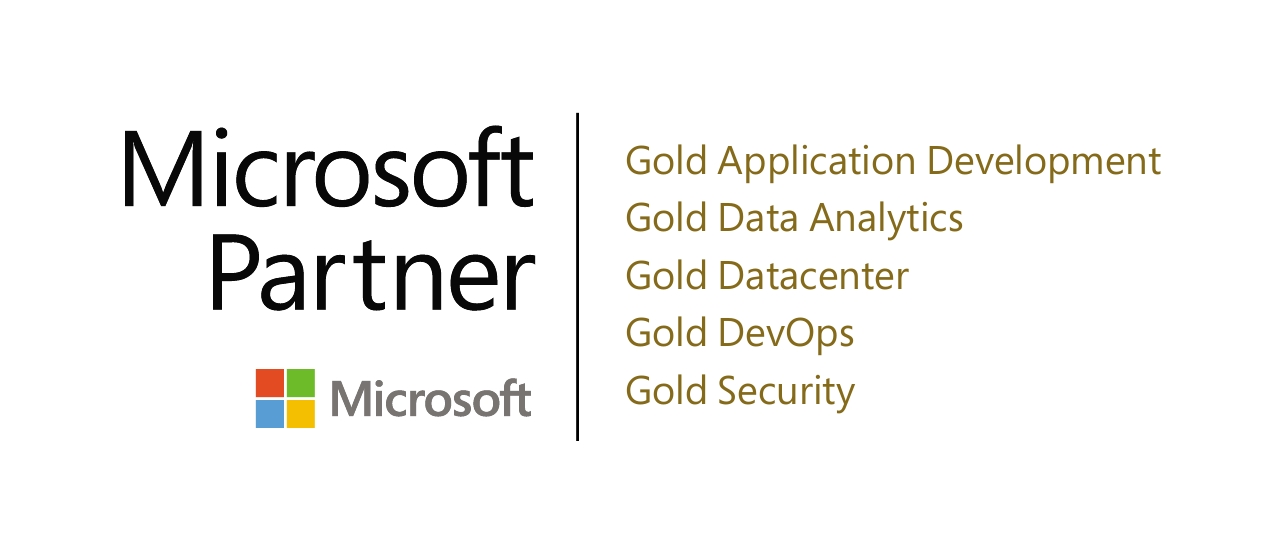 What's Possible With Synergetics?

Emerging Technology Training

Sales /Presales Training

Theme Based Workshops

Architecting Workshops

Certification Workshops

Events

Onboarding Training

Onboarding-Productivity Lab

Re-skilling Training

Synergetics Offerings

Each Offering is designed to comprehensively to provide the participants Architecture and features related aspects,

Why a Particular Line or section of Technology?,

When to use a particular Line or section of technology?.

Synergetics Offerings transcend the conventional models of learning due to

the technical experts, hands on labs and the blended content.
Data Science

|

IOT

|

Machine Learning

|

Serverless Computing

|

Micro Services

|

Containers

|

Open Source

|

AI

|

Cognitive-Bots

|

DevOps

|

Analytics
Data science, also known as data-driven science, is an interdisciplinary field of scientific methods, processes, algorithms and systems to extract knowledge or insights from data in various forms, either structured or unstructured, similar to data mining.

Data science is a "concept to unify statistics, data analysis, machine learning and their related methods" in order to "understand and analyze actual phenomena" with data. It employs techniques and theories drawn from many fields within the broad areas of mathematics, statistics, information science, and computer science, in particular from the subdomains of machine learning, classification, cluster analysis, uncertainty quantification, computational science, data mining, databases, and visualization.
Machine learning is a field of computer science that gives computer systems the ability to "learn" (i.e. progressively improve performance on a specific task) with data, without being explicitly programmed

Machine learning is closely related to (and often overlaps with) computational statistics, which also focuses on prediction-making through the use of computers. It has strong ties to mathematical optimization, which delivers methods, theory and application domains to the field. Machine learning is sometimes conflated with data mining,[8] where the latter subfield focuses more on exploratory data analysis and is known as unsupervised learning.[5]:vii[9] Machine learning can also be unsupervised[10] and be used to learn and establish baseline behavioral profiles for various entities[11] and then used to find meaningful anomalies.
The Internet of things (IoT) is the network of physical devices, vehicles, home appliances and other items embedded with electronics, software, sensors, actuators, and connectivity which enables these objects to connect and exchange data.[1][2][3] Each thing is uniquely identifiable through its embedded computing system but is able to inter-operate within the existing Internet infrastructure.

The IoT allows objects to be sensed or controlled remotely across existing network infrastructure,[7] creating opportunities for more direct integration of the physical world into computer-based systems, and resulting in improved efficiency, accuracy and economic benefit in addition to reduced human intervention.[8][9][10][11] When IoT is augmented with sensors and actuators, the technology becomes an instance of the more general class of cyber-physical systems, which also encompasses technologies such as smart grids, virtual power plants, smart homes, intelligent transportation and smart cities.
Serverless computing is a cloud computing execution model in which the cloud provider dynamically manages the allocation of machine resources. Pricing is based on the actual amount of resources consumed by an application, rather than on pre-purchased units of capacity. It is a form of utility computing.


Serverless computing still requires servers, hence it's a misnomer.


A serverless code can be used in conjunction with code deployed in traditional styles, such as microservices. Alternatively, applications can be written to be purely serverless and use no provisioned servers at all.
Microservices is a variant of the service-oriented architecture (SOA) architectural style that structures an application as a collection of loosely coupled services. In a microservices architecture, services should be fine-grained and the protocols should be lightweight. The benefit of decomposing an application into different smaller services is that it improves modularity and makes the application easier to understand, develop and test. It also parallelizes development by enabling small autonomous teams to develop, deploy and scale their respective services independently. It also allows the architecture of an individual service to emerge through continuous refactoring. Microservices-based architectures enable continuous delivery and deployment.

Microservices is a specialization of an implementation approach for service-oriented architectures (SOA) used to build flexible, independently deployable software systems. The microservices approach is the first realization of SOA that followed the introduction of DevOps and is becoming more popular for building continuously deployed systems.
Open-source appropriate technology (OSAT) is appropriate technology designed in the same fashion as free and open-source software. OSAT refers to, on the one hand, the technology designed with special consideration to the environmental, ethical, cultural, social, political, and economic aspects of the community it is intended for. On the other hand, OSAT is developed in the open and licensed in such a way as to allow their designs to be used, modified and distributed freely.
Open source is a development method for appropriate technology that harnesses the power of distributed peer review and transparency of process.
There anyone can both learn how to make and use AT-free of concerns about patents. At the same time, anyone can also add to the collective open-source knowledge base by contributing ideas, observations, experimental data, deployment logs, etc. It has been claimed that the potential for open-source-appropriate technology to drive applied sustainability is enormous. The built-in continuous peer-review can result in better quality, higher reliability, and more flexibility than conventional design/patenting of technologies. The free nature of the knowledge also obviously provides lower costs, particularly for those technologies that do not benefit to a large degree from the scale of manufacture.
OSAT also enables the end to predatory intellectual property lock-in. This is particularly important in the context of technology focused on relieving suffering and saving lives in the developing world.

Containers are usually described as light-weight runtime environments with many of the core components of a virtual machine and isolated services of an operating system designed to make packaging easy and execute these micro-services smoothly. Containers are not new technology. They have been around Linux world for a long time.
Containers are derived from the idea of OS resource isolation in all levels. That could be possible with a Linux kernel which supports all of the resource-isolation use cases, without the overhead and complexity of running multiple kernel instances at the same time. Linux kernel provides resource isolations with the implementation of different types of namespaces. Some of those namespaces are network namespaces, process namespaces, user namespaces and mount namespaces. The purpose of each namespace is to wrap a particular host operating system resource in an abstraction that makes it appear to the processes within the namespace that they have their own isolated instance of the host operating system resource.
Artificial intelligence (AI, also machine intelligence, MI) is intelligence demonstrated by machines, in contrast to the natural intelligence (NI) displayed by humans and other animals. In computer science, AI research is defined as the study of "intelligent agents": any device that perceives its environment and takes actions that maximize its chance of successfully achieving its goals. Colloquially, the term "artificial intelligence" is applied when a machine mimics "cognitive" functions that humans associate with other human minds, such as "learning" and "problem-solving". See glossary of artificial intelligence.

The scope of AI is disputed: as machines become increasingly capable, tasks considered as requiring "intelligence" are often removed from the definition, a phenomenon known as the AI effect, leading to the quip "AI is whatever hasn't been done yet." For instance, optical character recognition is frequently excluded from "artificial intelligence", has become a routine technology. Capabilities generally classified as AI as of 2017 include successfully understanding human speech, competing at the highest level in strategic game systems (such as chess and Go), autonomous cars, intelligent routing in content delivery networks, military simulations, and interpreting complex data, including images and videos.
Cognitive robotics is concerned with endowing a robot with intelligent behavior by providing it with a processing architecture that will allow it to learn and reason about how to behave in response to complex goals in a complex world. Cognitive robotics may be considered the engineering branch of embodied cognitive science and embodied embedded cognition.

Cognitive robotics views animal cognition as a starting point for the development of robotic information processing, as opposed to more traditional Artificial Intelligence techniques. Target robotic cognitive capabilities include perception processing, attention allocation, anticipation, planning, complex motor coordination, reasoning about other agents and perhaps even about their own mental states. Robotic cognition embodies the behavior of intelligent agents in the physical world (or a virtual world, in the case of simulated cognitive robotics). Ultimately the robot must be able to act in the real world.
DevOps (a clipped compound of "development" and "operations") is a software engineering culture and practice that aims at unifying software development (Dev) and software operation (Ops). The main characteristic of the DevOps movement is to strongly advocate automation and monitoring at all steps of software construction, from integration, testing, releasing to deployment and infrastructure management. DevOps aims at shorter development cycles, increased deployment frequency, more dependable releases, in close alignment with business objectives.
As DevOps is intended to be a cross-functional mode of working, rather than a single DevOps tool there are sets (or "toolchains") of multiple tools.Such DevOps tools are expected to fit into one or more of these categories, reflective of key aspects of the development and delivery process.
DevOps principles demand strong interdepartmental communication—team-building and other employee engagement activities are often used—to create an environment that fosters this communication and cultural change, within an organization. Team–building activities can include board games, trust activities, and employee engagement seminars.

Analytics is the discovery, interpretation, and communication of meaningful patterns in data. Especially valuable in areas rich with recorded information, analytics relies on the simultaneous application of statistics, computer programming and operations research to quantify performance.
Organizations may apply analytics to business data to describe, predict, and improve business performance. Specifically, areas within analytics include predictive analytics, prescriptive analytics, enterprise decision management, descriptive analytics, cognitive analytics, retail analytics, store assortment and stock-keeping unit optimization, marketing optimization and marketing mix modeling, web analytics, call analytics, speech analytics, sales force sizing and optimization, price and promotion modeling, predictive science, credit risk analysis, and fraud analytics. Since analytics can require extensive computation (see big data), the algorithms and software used for analytics harness the most current methods in computer science, statistics, and mathematics.
Marketing has evolved from a creative process into a highly data-driven process. Marketing organizations use analytics to determine the outcomes of campaigns or efforts and to guide decisions for investment and consumer targeting. Demographic studies, customer segmentation, conjoint analysis and other techniques allow marketers to use large amounts of consumer purchase, survey and panel data to understand and communicate marketing strategy.
.
Build your expertise with training and certification. For more information, send an email to info@synergetics-india.com
for more info Call : 022 61488989 | info@synergetics-india.com | www.synergetics-india.com
Synergetics India

We're looking forward to hearing from you.

Call 91.22.61488900/11/23 Email info@synergetics-india.com

| | | | | | | |
| --- | --- | --- | --- | --- | --- | --- |
| Connect Us: | | | | | | |
Home | Learning Services | Technology | Courses Calendar | News | About Synergetics | Contact | Careers | Sitemap
© 2018 Synergetics India. All rights reserved. Bangalore | Pune | Chennai | Hyderabad